The Winona Community Foundation is pleased to announce the addition of four new board members to their Board of Directors: Rebecca Franzen, Cindy Telstad, Jacob Woodworth, and Dave Jensen. They will join current board members: Kathy Peterson, Corey Hancock, Amanda Hedlund, Aaron Young, Ann Gibson, Andrew Guzzo, Angela Lallemont, Kevin O'Reilly, Jolene Vaselaar, Jackie Czaplewski, and Maurella Cunningham.
Rebecca Franzen has resided in the Winona community since 2016. Rebecca is currently employed as the Human Resources Director for La Crosse County.  Director of Human Resources for Behrens Manufacturing. As the Human Resources Director, Rebecca oversees the strategic HR vision which includes recruiting, retention, employee relations, benefits administration, compensation, and company culture. She was previously the Director of Human Resources for Behrens Manufacturing. Rebecca has a diverse backing in HR through work in manufacturing, retail, and local government.
Rebecca is a SHRM Certified Professional (SHRM-CP), holds an M.S. degree in Training and Human Resource Development and a B.S. in Business Administration from the University of Wisconsin-Stout. Rebecca also actively volunteers her time to the HR profession in a variety of ways: SHRM Emerging Professionals Advisory Council (EPAC), Winona Area SHRM Chapter President, MNSHRM Professional Development Director, and Winona State University HR Advisory Council.
In her free time, Rebecca enjoys camping with her husband & dog, traveling and creating quilts.
Dave Jensen is the owner of Farmers Insurance Dave Jensen Agencies for more than ten years. He has offices in Winona and Albert Lea. He is active in the community including a recent tenure as chair of the Winona Area Chamber of Commerce board of directors and as a Chamber ambassador. He enjoys helping and volunteering for the community and has done so for many years in many different capacities.
He moved to the Winona area in 1983 and is married to Cindy Jensen. Together they have three children and four grandchildren with one on the way.
Cindy Telstad is a Winona native, who recently retired from Streater & Murphy, P.A. where she practiced law (primarily real estate, estate planning, and business law) for 35 years.
Cindy has been active in the community and in her profession. She currently serves on the boards of the Minnesota Beethoven Festival and Minnesota Masterpiece Hall. Her past service includes Winona Day Care Center, MN State College SE Technical Foundation, Winona County Historical Society, Winona Family YMCA, Advocacy Center of Winona, Preservation Alliance of Minnesota, and Minnesota Marine Art Museum.
Past Professional involvement: Member of Minnesota State Bar Association (including Board of Governors, Governing Council, Chair of Real Property Law Section, and Co-Chair of State Title Standards Committee), Third District Bar Association, and Winona County Bar Association; Member and Chair of Third District Ethics Committee; Member Minnesota Lawyers Professional Responsibility Board; Member and Chair of Minnesota Board on Judicial Standards; elected Fellow of American College of Real Estate Lawyers and American College of Mortgage Attorneys.
Cindy has been married to her husband, LeRoy, for forty-two years. She enjoys reading, cooking (and eating), travel, and exercising.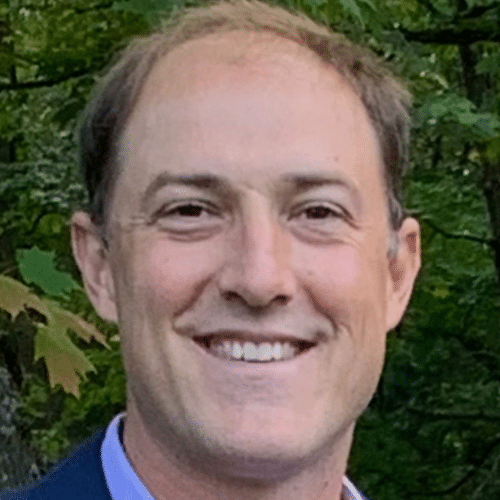 Jacob Woodworth.  Jacob lives in Trempealeau, Wisconsin, with his wife Nora and their dog Stryder. Jacob grew up in Winona and has a deep appreciation and love of the city and the surrounding area.  After high school he attended college in Salt Lake City, Utah, where he spent as much time as possible in the mountains.  After college, Jacob worked as the property manager at Camp Olson YMCA in Longville, Minnesota, alongside Nora. They moved back to the Winona area in the fall of 2017.
Jacob worked briefly for WKM Properties, a company started by his father, Pete Woodworth. Although he is no longer formally in an official capacity with WKM in 2021, maintains a strong connection with them and Camp Olson splitting time between both organizations and personal projects.  Jacob and Nora love to spend time outdoors paddling on the river or hiking the bluffs.  They both love to travel and try to visit someplace new every year.  Jacob says, "We both have a passion for giving and philanthropy which is why the Winona Community Foundation seemed like a great team to be part of!"
As new members are welcomed, the Foundation also says good-bye to six-year members Jerry Papenfuss and Denise McDowell, as well their three-year member Genelle Groh Beck. The Foundation expresses gratitude for their service to the Foundation and to the community as a whole.
The following members have been elected to serve as Officers for 2023: Kathy Peterson, Chair; Corey Hancock, Vice-Chair; Ann Gibson, Secretary; Aaron Young, Treasurer; and Amanda Hedlund, Past-Chair.
The Winona Community Foundation is a catalyst for igniting generosity and building the vibrant and enduring place we call home.